Little Buddy:
These are your new Little Buddy's.  We currently carry three kids "Little Buddy", "Love You Buddy" and "Cashmere Little Buddy".  Kids of all ages love these little monsters. They are made with up-cycled wool or repurposed sweaters and filling that is made in the USA.  The plastic on the Love You Buddy's is made from repurposed plastic visors.   See our Etsy shop for our most current Buddy's: http://www.etsy.com/shop/ourchildrensearth They range in price from $5 to $30.
 Example: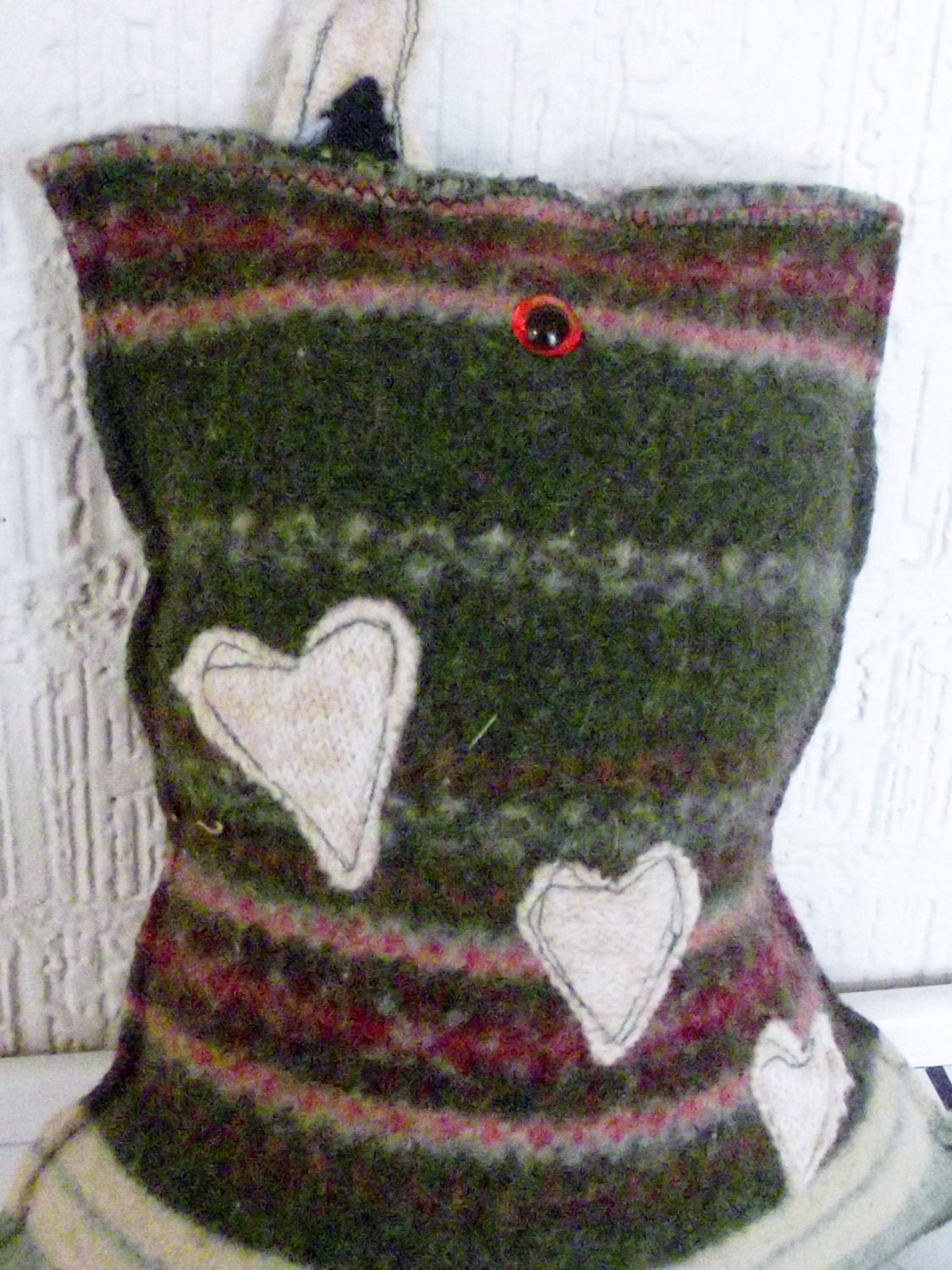 Love You Buddy
Let your child know they are loved even when you are gone by using their special Love You Buddy.  Put a picture of yourself or others in the plastic holder when your child is in daycare, a parent has to leave for the military, kids are going away for the weekend, an older sibling is going to college and so many more uses. When your child misses you they can hold and look at their Buddy to be reminded that you love them!
Example: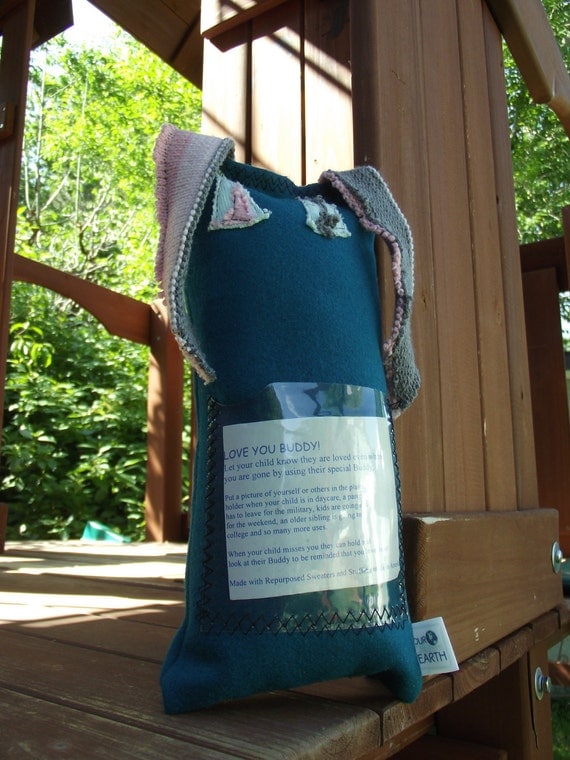 Cashmere Little Buddy's
Your Little Buddy just went Luxury shopping and stopped to get Cashmere.  These Little Buddy's are 100% Cashmere and are super soft and huggable.
Example: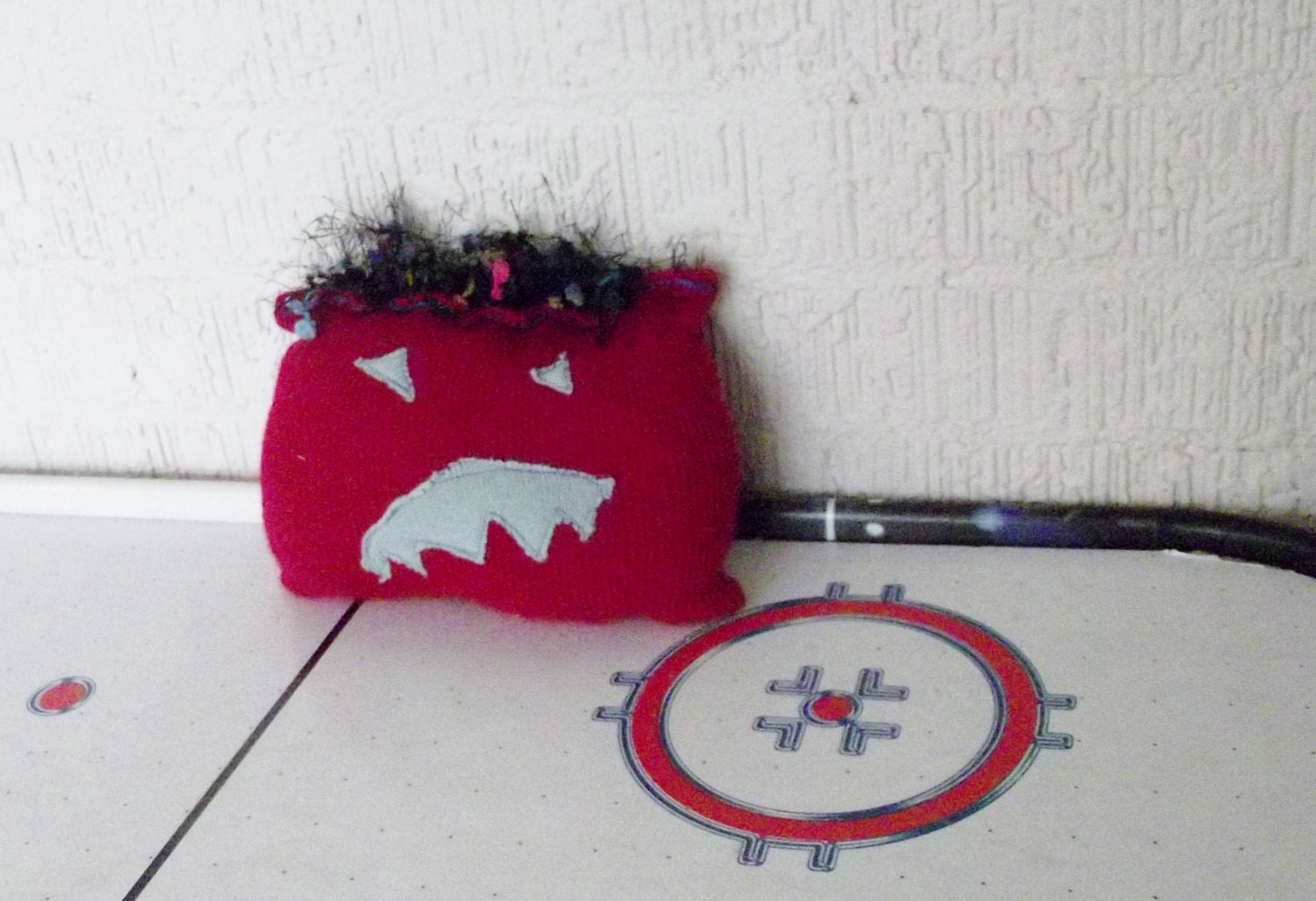 The eyes are child safety but as our usual saying goes…Please donot give any young child (especially three and under, or anyone that might put things in their mouth) anything with small parts as they may cause a choking hazard. Look for Little Buddies with material eyes for younger children.  All Little Buddy's are double stiched to help with all the loving they get and to add some of that fun Little Buddy character.  Spot clean all dirty Buddys.